Score Big with Proper Eats Food Hall this Football Season!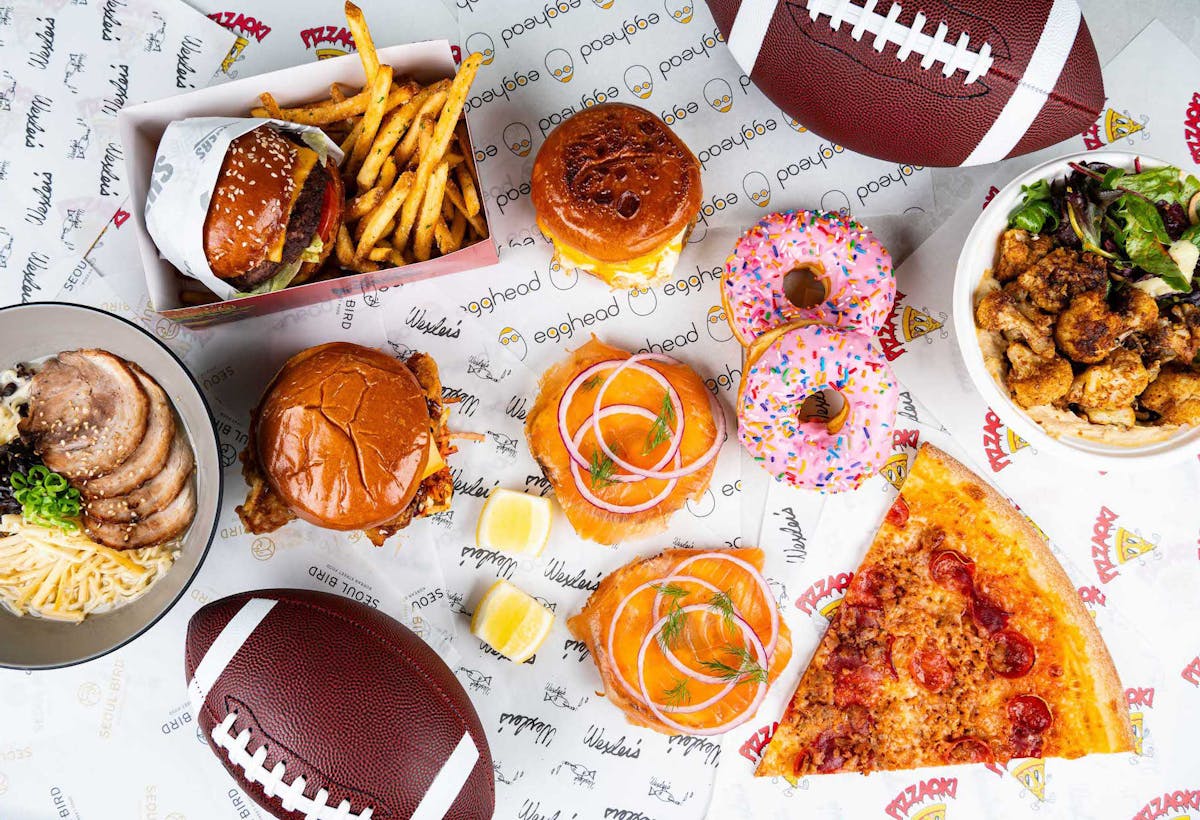 Are you ready for an unforgettable football season in Las Vegas? Look no further than Proper Eats Food Hall, the ultimate destination for sports enthusiasts and foodies alike! Starting from September 7th, we're bringing you a winning combination of exciting live games and an unbeatable $55 all-you-can-eat package. Get ready to cheer on your favorite teams while indulging in a mouthwatering array of delectable dishes - it's a touchdown for your taste buds!
Fuel Your Game-Day Spirit with the All-You-Can-Eat Package
Imagine enjoying unlimited culinary delights while catching all the action on the big screen - that's exactly what Proper Eats Food Hall offers during the football season. For just $55, you can savor a variety of dishes crafted by our talented chefs, ensuring you stay energized and focused on the game. From delectable wings to hearty sliders and delightful desserts, our all-you-can-eat package is the MVP of football dining experiences!
Prime Location on the Las Vegas Strip
Conveniently situated in the heart of the Las Vegas Strip, Proper Eats Food Hall is the ideal spot to gather with friends and fellow fans. Whether you're a local or visiting the vibrant city of Las Vegas, our food hall promises an electric atmosphere that elevates your game-day spirit to new heights.
At Proper Eats Food Hall, we believe in going the extra yard to make your experience extraordinary. During select games, we have exciting surprises in store to amplify the fun. For instance, during the NFL Preseason game between the 49ers and Raiders, we'll be hosting an Oyster Happy Hour for today only! This limited-time offer adds a touch of luxury to your game-day celebration.
Exclusive Hotel Check-In Offers
As if the all-you-can-eat package wasn't enticing enough, guests checking in at Aria from August 4th onwards will receive a special voucher for a free beverage at the main bar of Proper Eats Food Hall with purchase of the $55 all-you-can-eat package during any football game. It's an unbeatable deal that will make your stay in Las Vegas even more memorable!
Interactive Game-Day Experience
From the moment you step into Proper Eats Food Hall, you'll be greeted by our friendly staff, decked out in team colors to celebrate the spirit of football. The hall will be buzzing with excitement.
Plan Your Visit Today!
Mark your calendar for a series of thrilling games starting from September 7th! The football season at Proper Eats Food Hall is a celebration of camaraderie, good food, and unforgettable moments. Whether you're rooting for the home team or cheering for an out-of-town favorite, our all-you-can-eat package and game-day ambiance guarantee an extraordinary experience.
Join us at Proper Eats Food Hall for a touchdown-worthy football season that will leave you cheering for more. It's time to huddle up, gather your squad, and experience the ultimate football tailgate like never before!